In a world of mass-produced goods and synthetic materials, adding wood features to your backyard oasis can be a welcoming experience. Wood adds a layer of natural beauty to any space and can add texture and dimension to every project. If you have fire and water features in your new backyard design, wood can complement them both to bring your designs to life.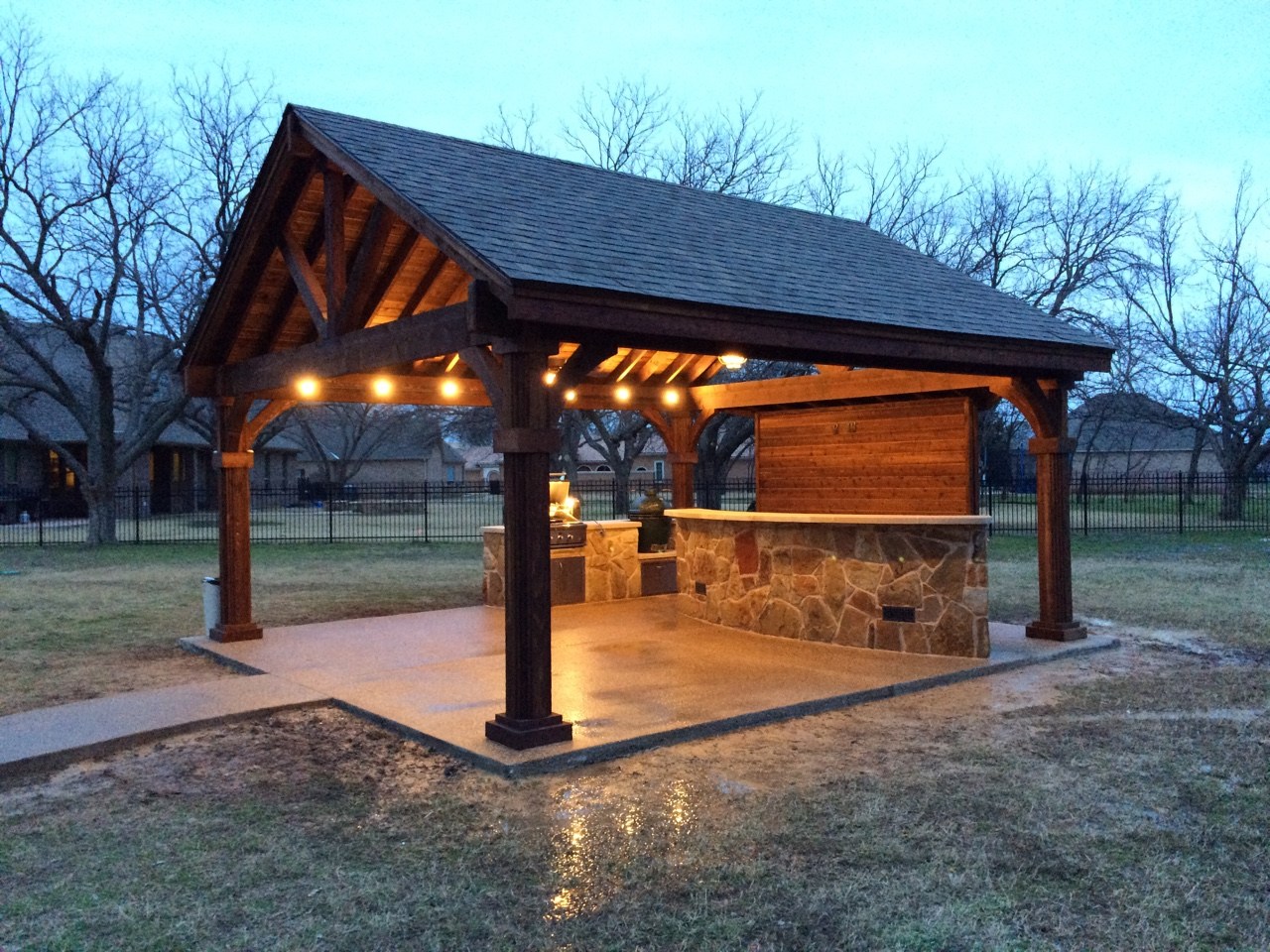 If you want to utilize your backyard space to the fullest extent, consider the benefits of an outdoor pavilion. This covered structure is usually open on three sides and serves as a space for entertaining and relaxing. You can add seating, a fireplace, or even an outdoor kitchen to your pavilion and enhance every minute you spend outdoors.
Adding a patio cover gives you the best of both indoor and outdoor patios. Instead of enclosing it all together, a cover allows you to enjoy your patio even when it's raining and yet still feel connected to the great outdoors.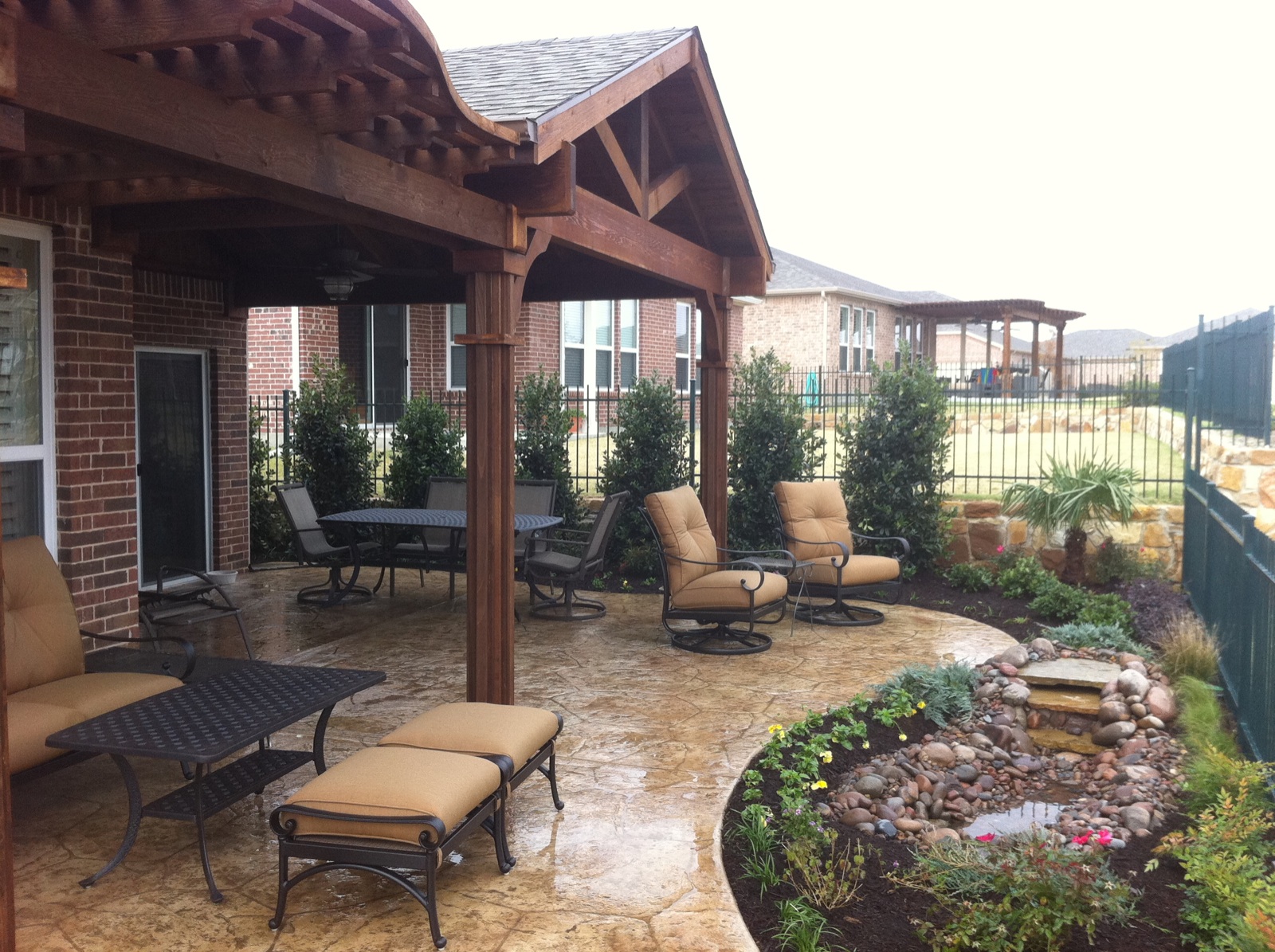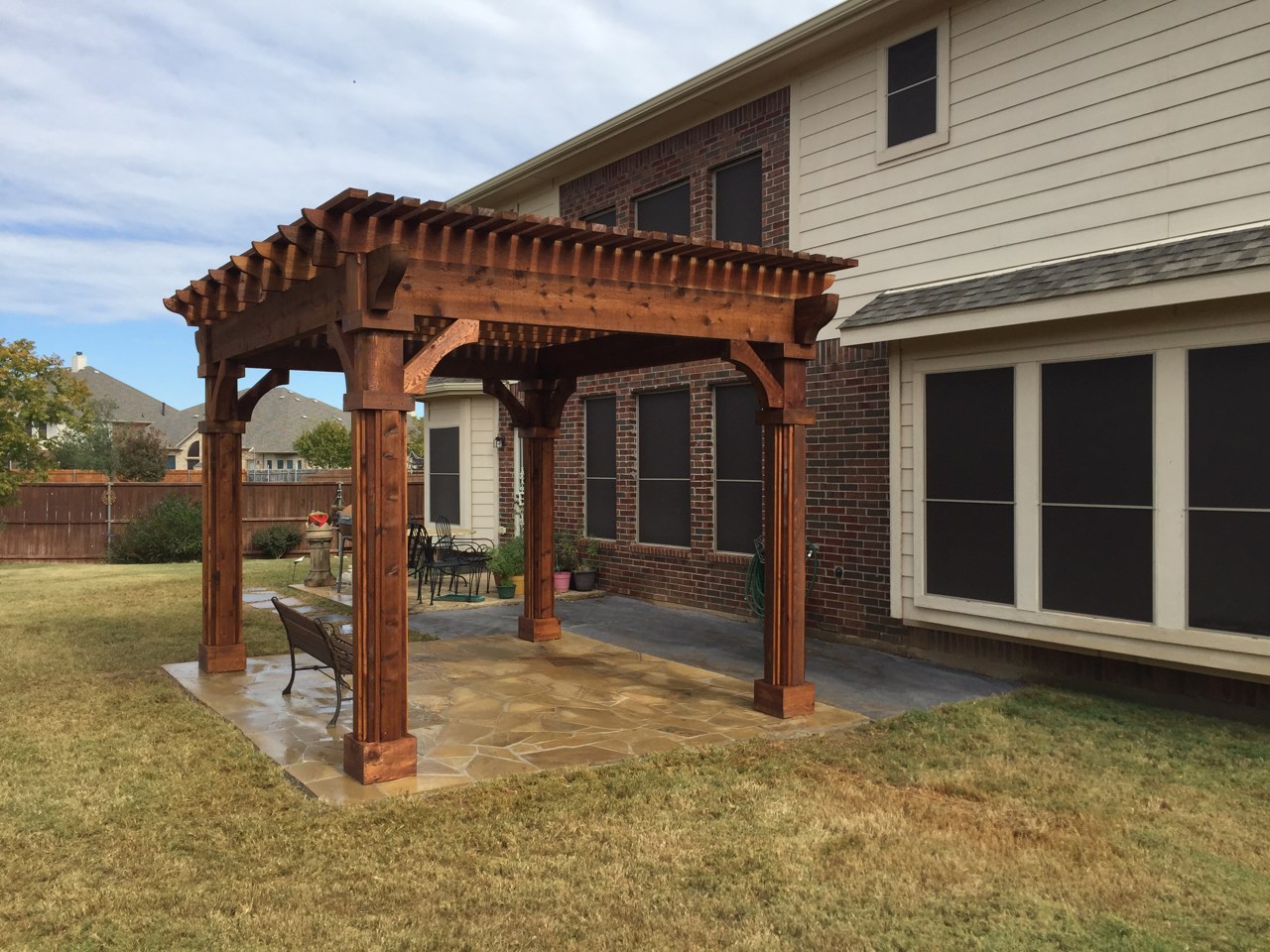 Arbors are similar in style and appeal to pergolas, however an arbor is purpose-built as an extension of your garden. They can provide shelter or shade, separate areas of your garden, and serve as a support for climbing plants. Its open framework makes it the ideal fixture to grow fragrant flowers and vines, even to the point where you don't see much of the arbor.
A pergola increases your living space and adds an air of tranquility to your space. Add seating underneath the pergola, include a sunshade to keep the space cool and airy, or roll out a yoga mat and enjoy a total mind and body outdoor experience.
Fencing is an essential feature in any outdoor project. You can use it to create niche gardens, protect vulnerable areas of your yard, or provide an enclosure to keep children and pets safe. One of the benefits of installing a wood fence is the ability to paint it to match your home's color scheme.