Water is symbolic of life itself. When used in landscaping, it naturally attracts birds and other wildlife to your home, which can be a fascinating experience. Water refreshes the mind, body, and soul. Some add water to their landscaping as a means to improve their health and well-being, such as a swimming pool or a spa. Others prefer to enjoy water while staying dry, which is why they opt for a small koi pond or fountain that lulls them into a peaceful mindset.
No matter how you bring water into your outdoor living space, Urban Oasis will handle your project with finesse and professionalism.
Diving into your own backyard swimming pool can transform your home into a resort-like experience. Many homes in the Dallas/Fort Worth metro include a private swimming pool, thanks to favorable weather conditions for much of the year. A refreshing dip is never further than your own backdoor, plus there are countless ways to use your pool. Make it a hotspot for gatherings with friends. Encourage your kids to stay home more often. Improve your health and well-being by swimming and spending more time outside.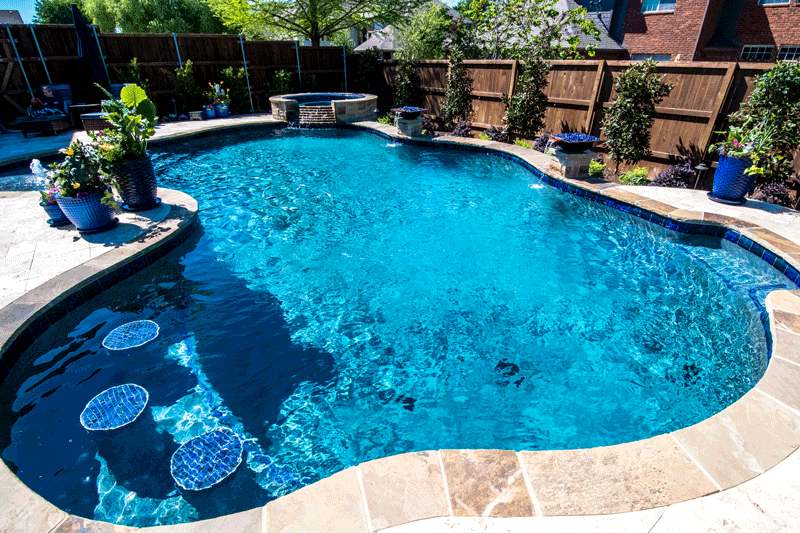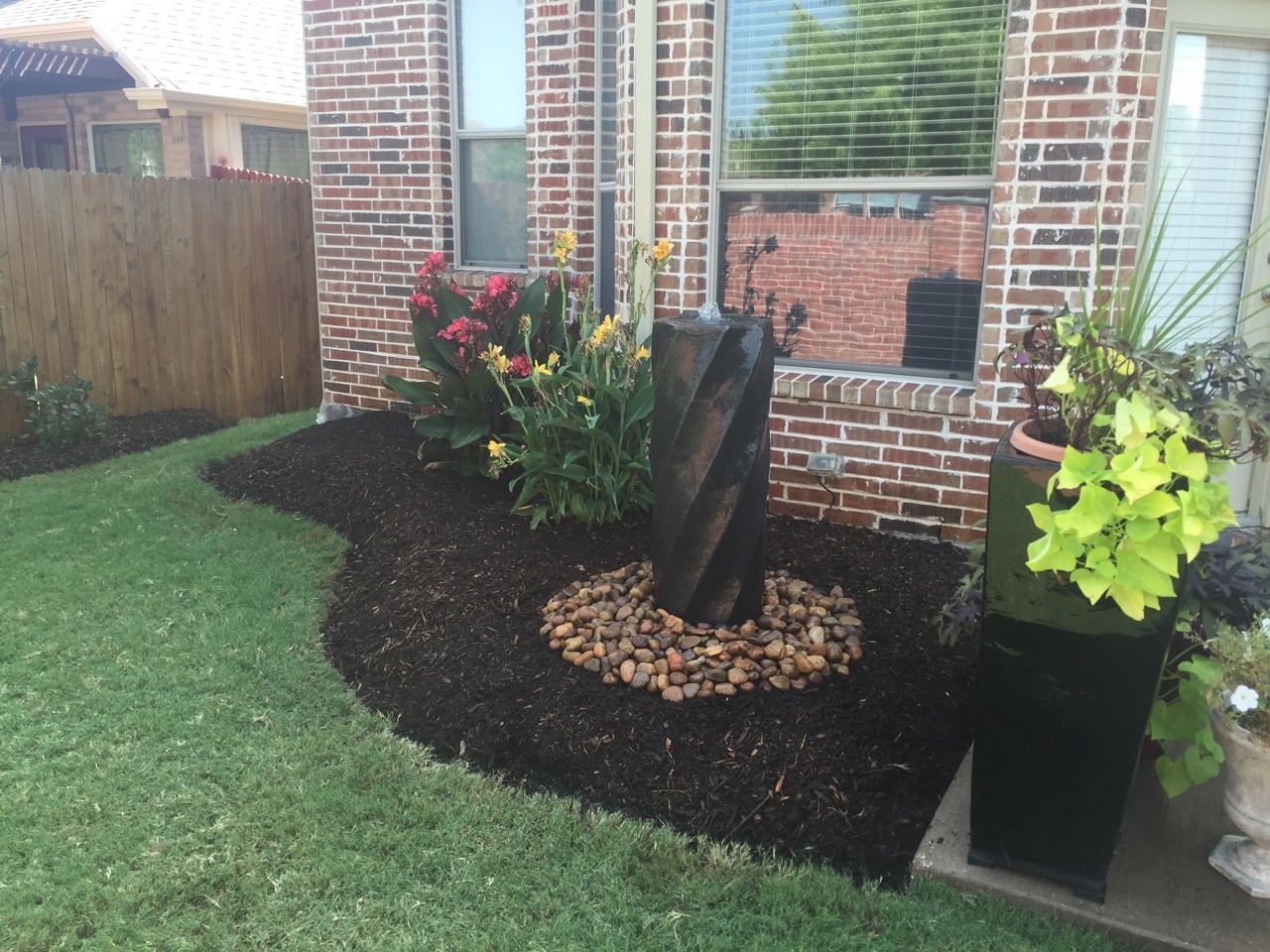 Many of our clients find that adding water features to their backyard can be very soothing. The tinkling sound of a waterfall or flowing stream can calm the mind, relax the body, and foster a greater sense of peace in your own sanctuary. It's the perfect place to curl up outside with a good book or add a little feng shui to your outdoor space.
 What's interesting is that each type of water feature (e.g., waterfalls, ponds, spas, etc.) plays its own water "song." Listen carefully to your options to choose the one that speaks to you!
The Texas heat can be quite unforgiving during the spring and summer months. But that shouldn't force you to stay inside. If you want a refreshing, subtle way to cool off, consider installing a misting system in your favorite outdoor space. Misters generate a fine mist, usually over your patio or pool deck, to offer a simple yet powerful cool-down experience.
 We can install a misting system that's subtle and doesn't distract from the natural beauty of your outdoor living area. You get all the benefits of a cooling mist that you don't have to think twice about.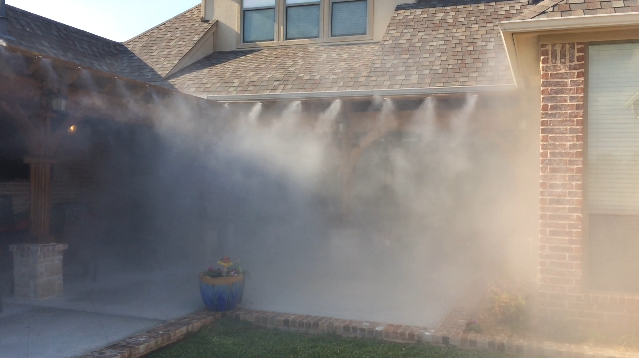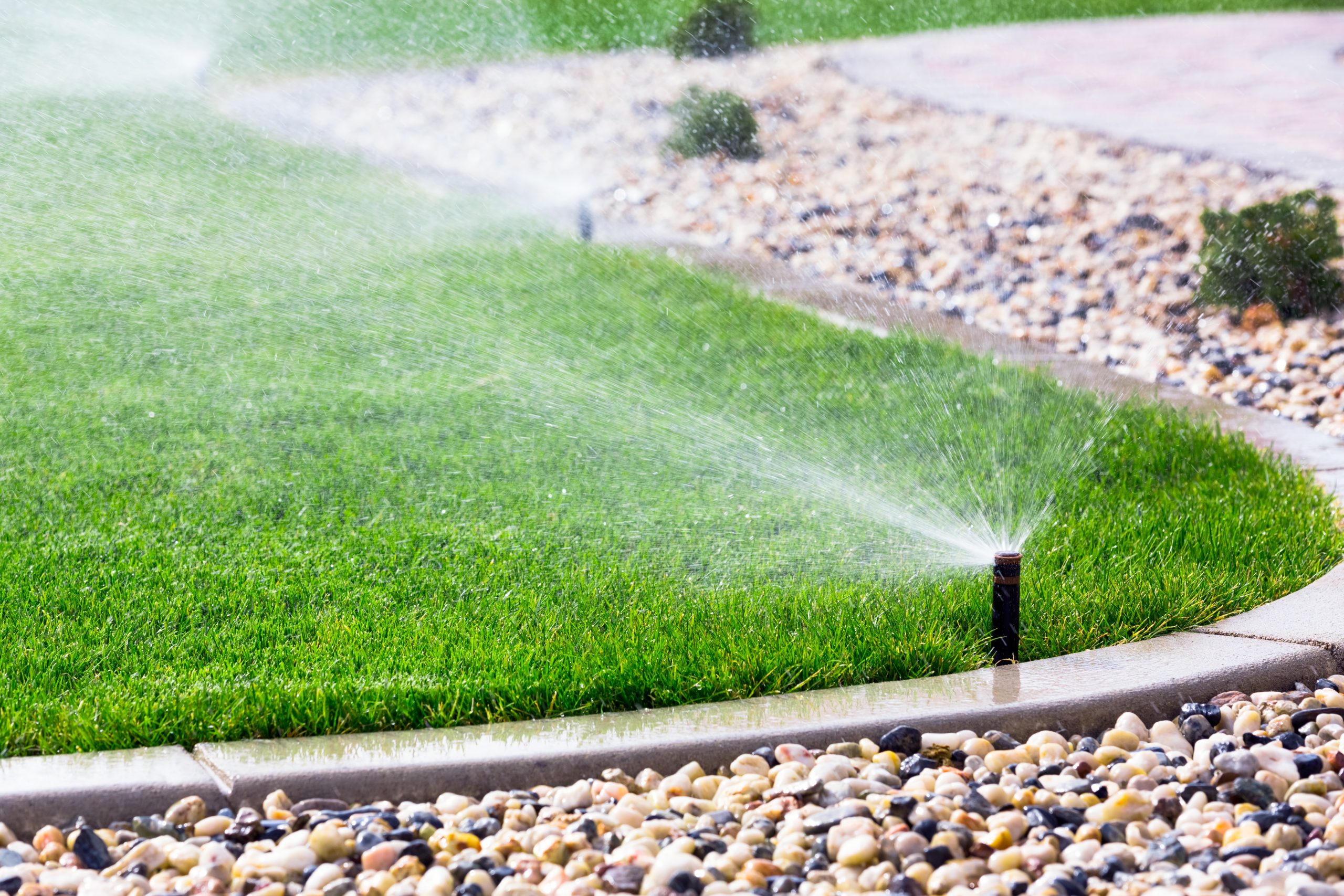 Because of the hot climate here in Texas, homeowners can't always rely on Mother Nature to keep their green spaces looking fresh. That's why many homeowners choose to install their own irrigation systems. These systems are easily controlled and can even be automated to make your outdoor lawn care hands-free. This ensures your landscape gets just enough water to maintain its healthy appearance, with little to no waste. What's more, your property will be well taken care of should you decide to go on vacation.