The natural beauty and integrity of natural stone make it a favorite among homeowners to transform their outdoor oasis. It provides a stark contrast against a lush green scene and beautifully blends multiple elements of nature into a single landscape. Stones make the perfect subtle complement to any outdoor project. They can also provide a durable option for key features like walkways and retaining walls. Best of all, natural stone comes in a variety of shapes, sizes, and colors, giving you all the flexibility you need in your transformation.
Outdoor kitchens are made for entertaining. On beautiful Texas days, no one wants to spend their time going back and forth between the kitchen while your guests enjoy your backyard oasis without you. Cooking outdoors is an excellent way to extend your living space and take advantage of nice weather every chance you get.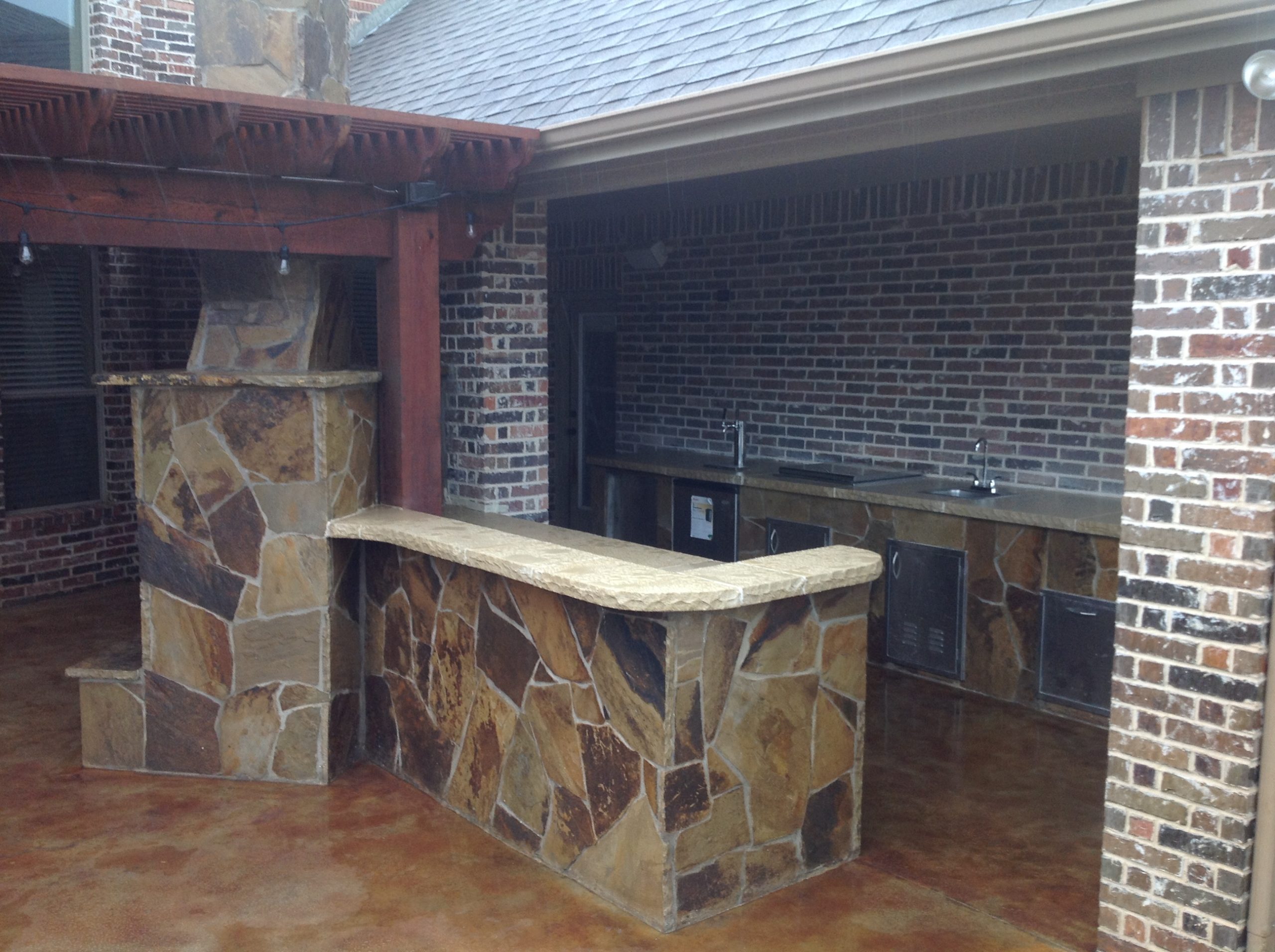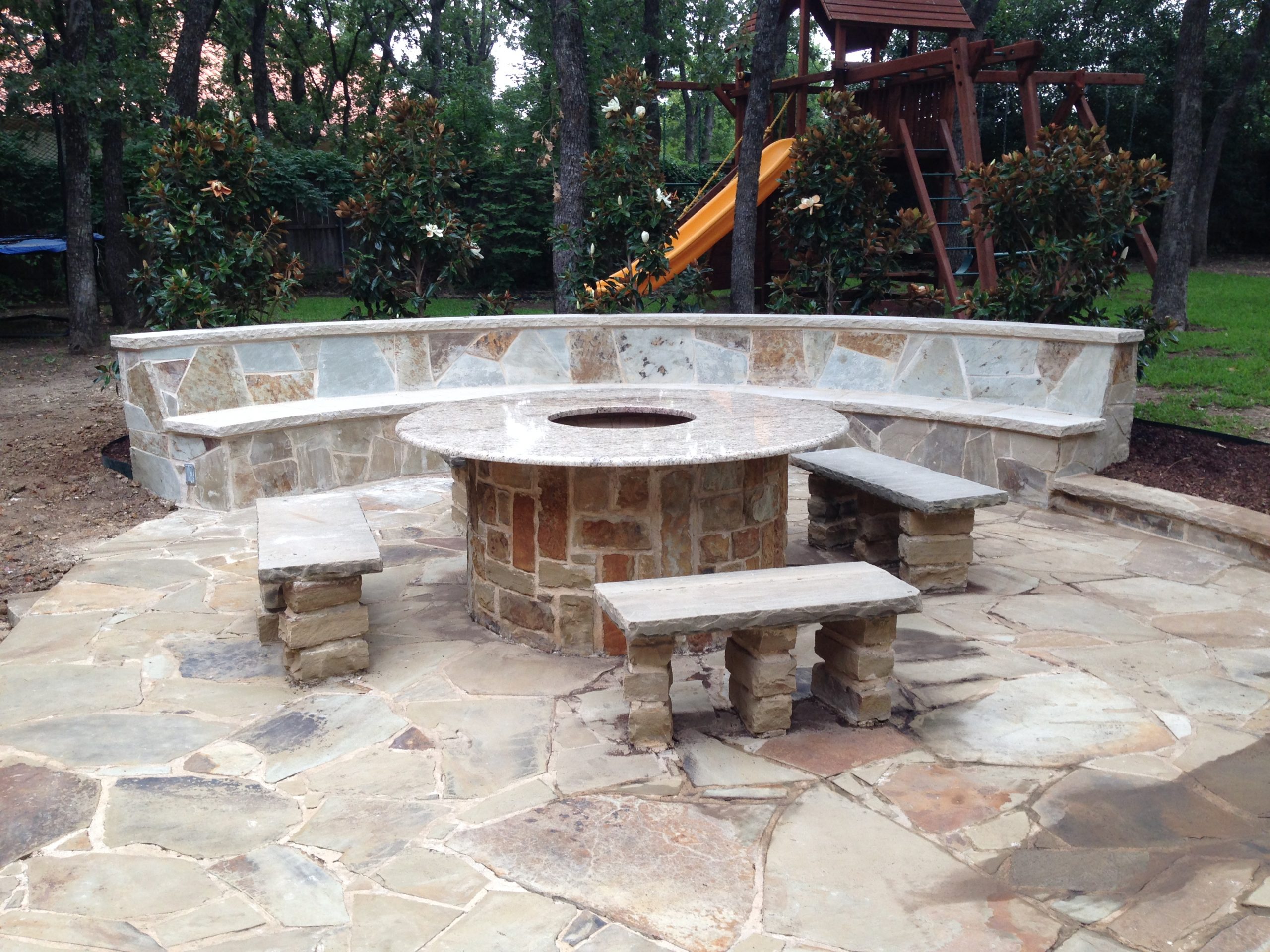 A patio is an extension of your home. It provides the perfect home for a picnic table, a hammock, a fireplace, or even an entire outdoor living room (with a TV!). Choosing concrete as your patio foundation gives you many color and texture options. Plus, concrete is extremely durable and easy to clean and care for.
Paver stone walkways give you a clear path to enjoy more of your outdoor space without disturbing all your landscaping work. They create an inviting space and connect different areas of your home or yard.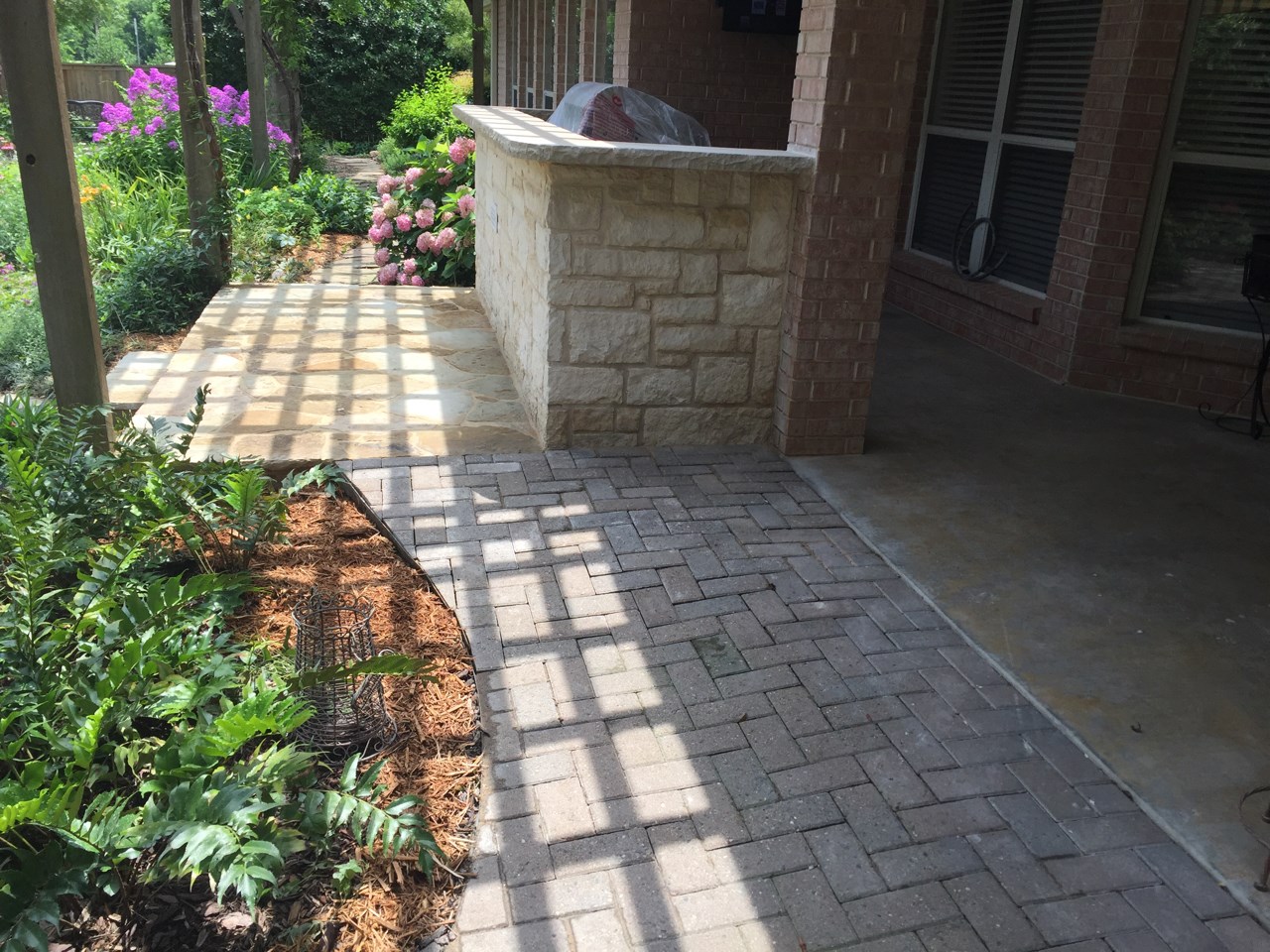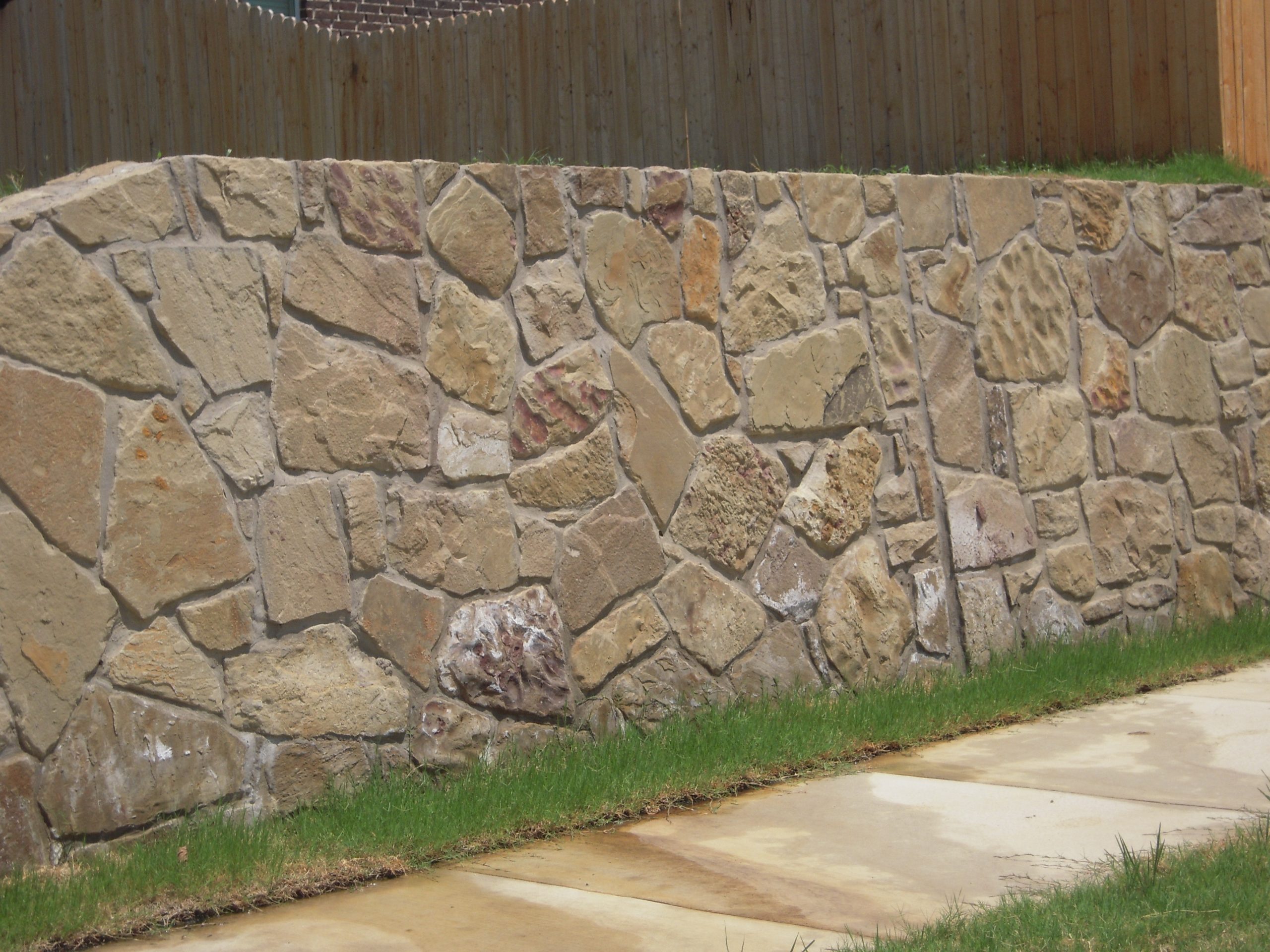 Installing a retaining wall can be an act of beauty and function. Retaining walls help to control erosion so the rest of your landscaping continues to look well maintained for years to come. They can also add new depth and dimension to your space.